The Road on becoming World Champions
Andres Colman – ESPN West Palm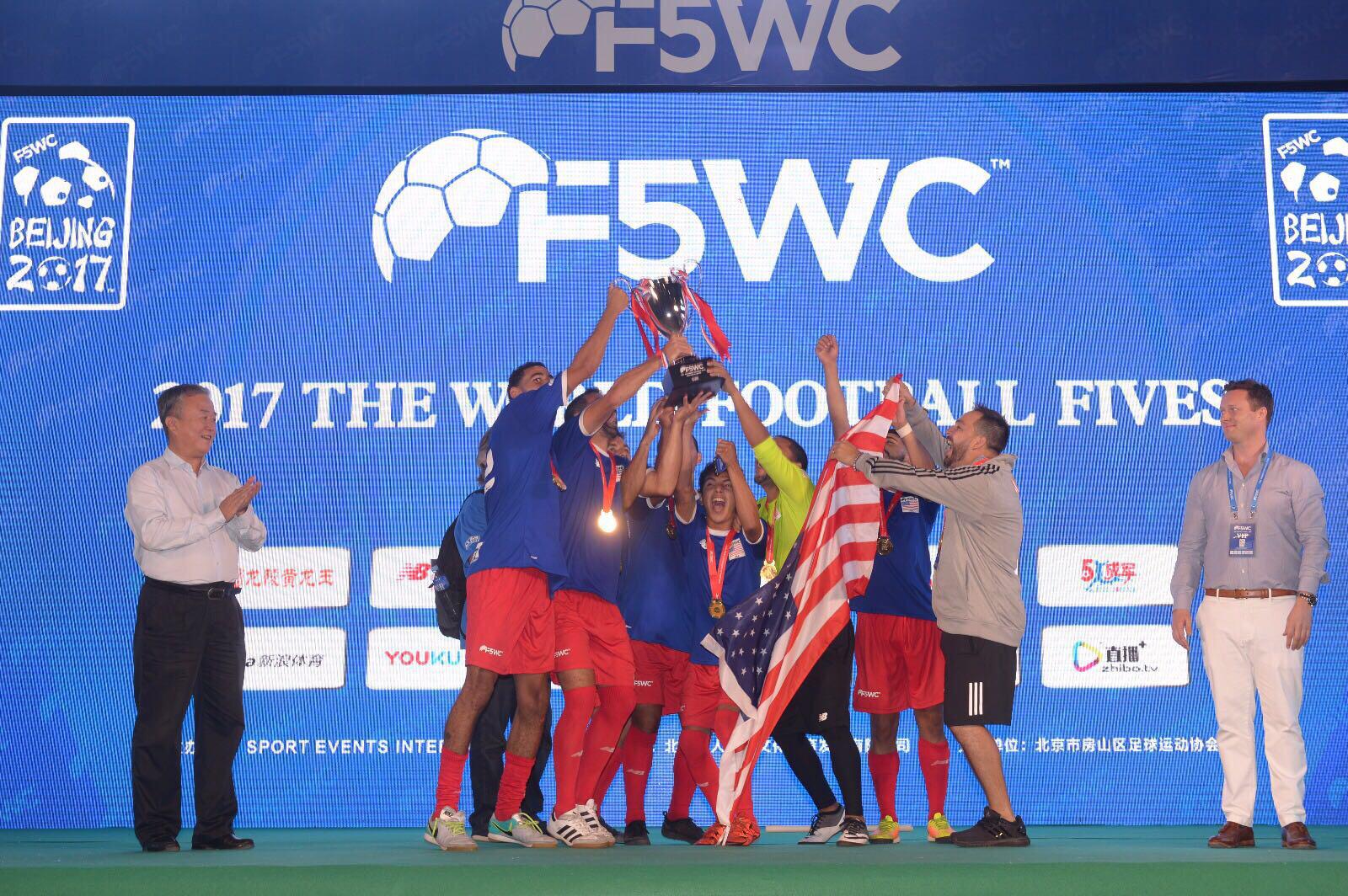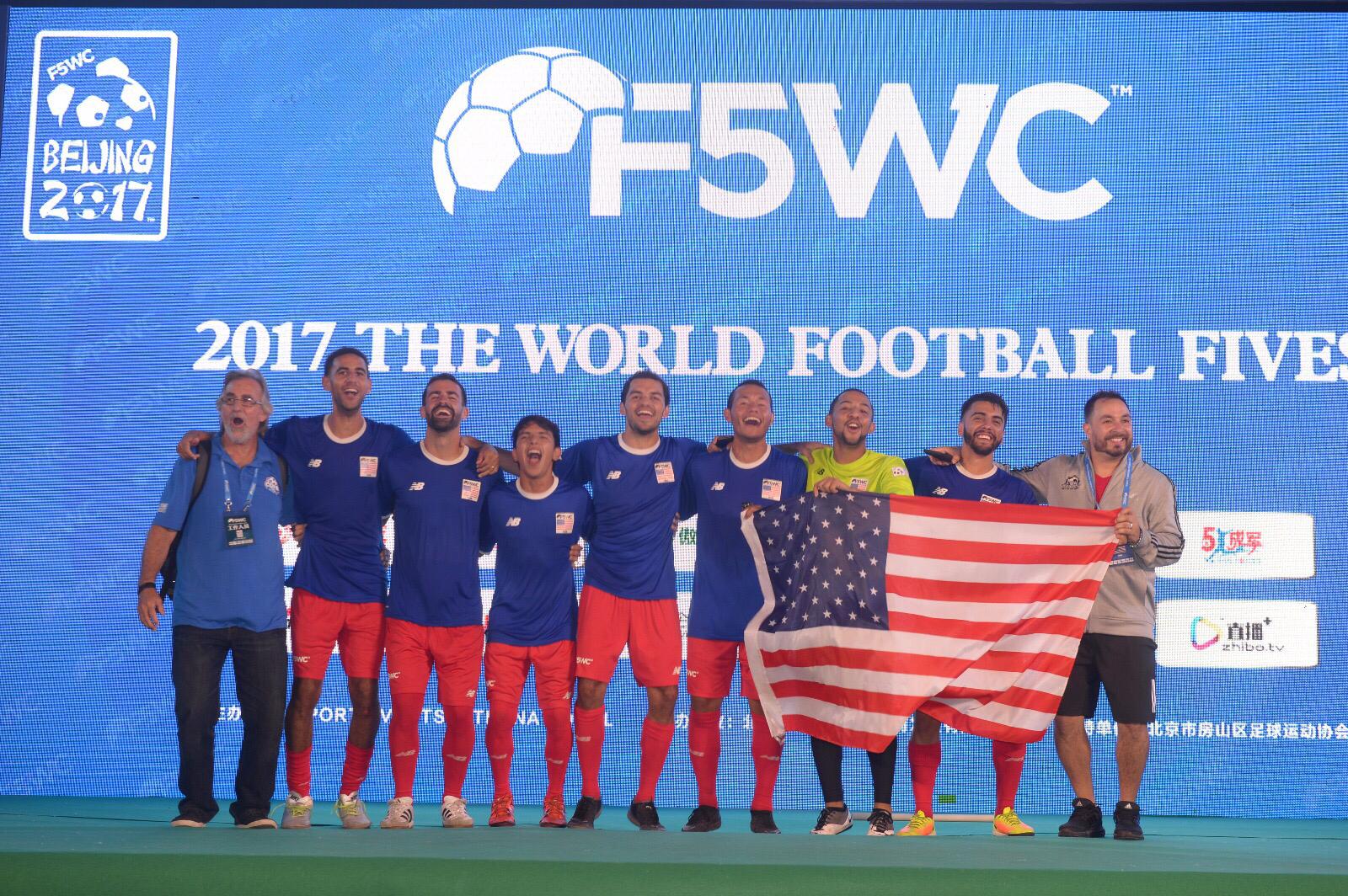 It was just dream to owner of City Soccer Boris Jofre, (the biggest indoor soccer complex in South Florida) when asked how he felt about winning the "Football Five World Cup" held in Beijing China this past week. "We never lost sight of our purpose and really believed in each other", said the West Palm Beach native and now 5v5 World Champion.
2019 F5WC USA Tournament Registration
City Soccer is a major indoor soccer complex in South Florida, it was founded back in 2011 as an experimental project for Jofre. He was a local soccer player and aficionado back then, just starting out in the business world owning a local insurance agency.
The Soccer driven, Boris Jofre was born in Chile a nation where soccer is a big part of the culture; something you pick up naturally, like learning to walk. Summer months in South Florida have always been synonyms of rain, and outdoor sports have always been really affected during those Summer months. Boris started having ideas of opening a place where all soccer fanatics and players could go and enjoy the beautiful game without the weather factor.
In 2011 after searching for a location, City Soccer, LLC was born. It started with just 3 fields to play micro indoor soccer or 5v5. The fields were closer to a futsal field a largely popular game played in South America and Europe. City Soccer is located in 1016 Clare avenue in downtown
West Palm Beach, a key location for all the surrounding towns and only 45 minutes North of Miami.
When City Soccer opened its door to the public, it attracted a diverse selection of soccer players, teams, fans, and anyone who was curious about the venue or the sport. In the first year, City Soccer had become very popular among the soccer locals and the first City Soccer indoor league was formed.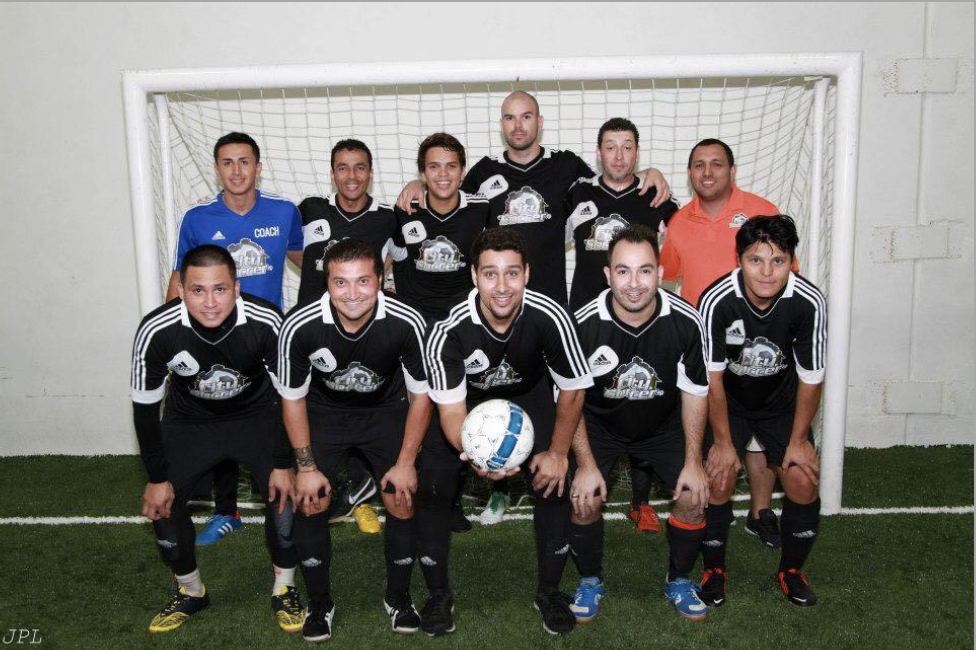 To cooperate with the leagues initiation, Jofre entered a team to represent the venue and formed the first City Soccer team. In the next couple of years, City Soccer would see over 50 players come in and out of its' roster but it wasn't until 2013 when everything changed.
In 2013 Andres Colman was added to the City Soccer marketing team, he was soccer savvy and had played college soccer for SCSU winning the NCAA DII National Championship in 1995. Colman's freshness, combined with Jofre's contacts and local soccer knowledge, began a period where local college players were recruited to form the new era for the City Soccer select team. Many games had been played and many goals had been scored since that first team and City Soccer's first trophy. A series of local South Florida tournaments were also won in the years to come; but this team needed more, deserved more and wanted it.
Looking for better competition and trying to elevate their game, City Soccer competed and qualified to the 2016 F5WC national tournament held in Las Vegas, Nevada. As first time participants, the team lost in the round of 16 to an unlucky goal scored by a lesser Chicago team in the late minutes of the game. The team made a positive impact within the tournaments and as the guys walked off the field with their heads held high, Boris made a promise, and was motivated to work even harder to come back the following year even stronger to be able to reach the finals.
City Soccer would bounce right back; they were a stronger side in 2017 do to an addition of a few key players. They were ready for the 2017 F5WC USA National qualifiers in California. The winner of this tournament would earn the right to represent the USA in the F5WC in Beijing, China. After a great tournament, City Soccer did just that and was ready to travel to China looking for a dream.
The F5WC is the World's largest 5 a side football tournament founded in 2014, created and managed by Sport Events International DMCC ("SEI") designed for amateur football players aged 16 and over from around the world. It holds its' qualifiers all over the world, where only the best teams from each qualifiers represent that designated country.
This was the beginning of a great story and to be able to represent the US in the F5WC would bring City Soccer to yet another level. Boris Jofre believed this, and knew this trip would bring a once in a life time opportunity to his team and players. His business driven mentality helped him keep his team composed and focused on 3 goals; to represent the USA with dignity and sportsmanship, to keep humble and professional, and to believe.
The 5v5 Soccer World Cup was won and brought to US soil this summer as team USA (aka City Soccer) beat Panama in the finals 1-0 and crowned themselves best in the world.
When asked what was next for City Soccer, Boris Jofre replied, "I want to build a model for other to follow, where they can have the opportunity to enjoy and give back to the beautiful game of Football. Our City Soccer logo reads, "We Live the Game" and this team is a perfect example of that core message". Boris finished saying; "There were always people and circumstances that doubted me and my efforts; told me that I would fail, and that made me push even more towards my goal on building City Soccer. When you do what you love with passion and dedication anything is possible"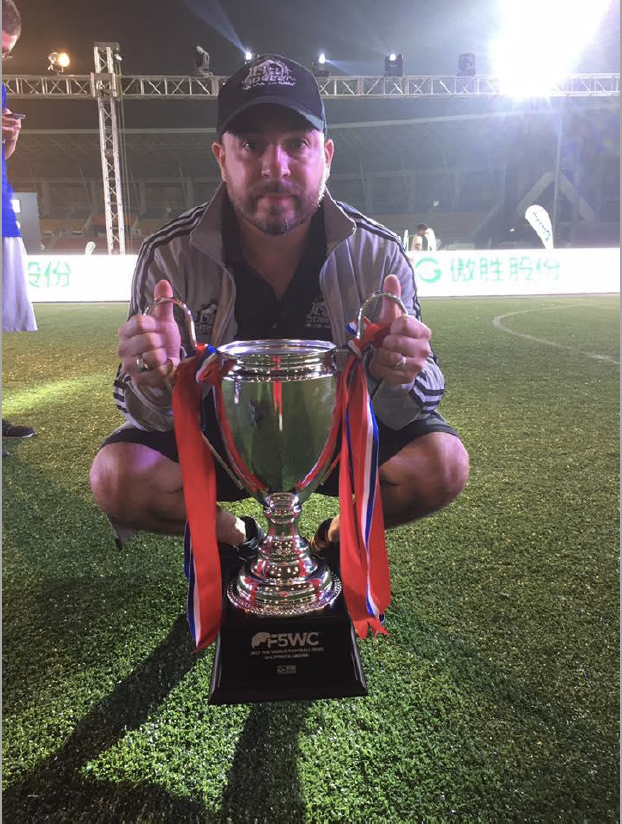 Boris Jofre wanted to thank all the people that made this championship possible, including all friends, family, players, staff and the ones that believed when it was all just a dream.